Introduksjonskurs i akrylmaling for barn( 7-12 år )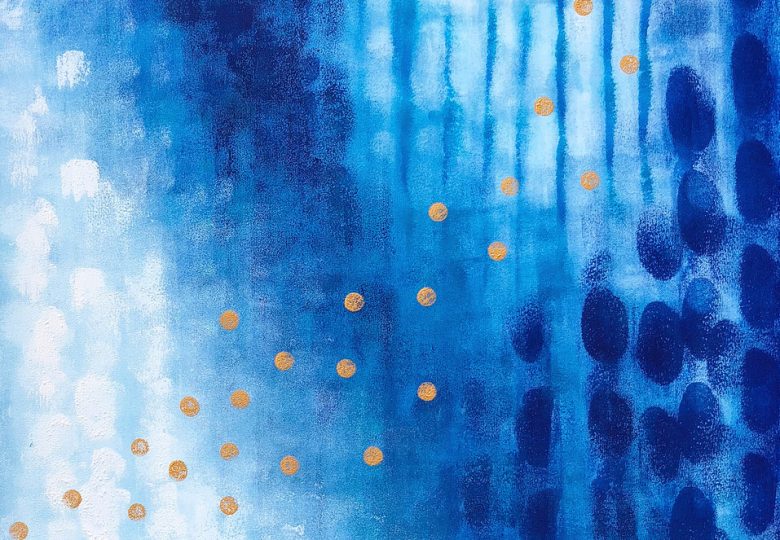 Fargeblanding og Ittens fargesirkel
Dag 1: Vi blander oss frem og maler hver vår Ittens fargesirkel. Vi monterer den på et tykt ark.
Dag 2: Vi snakker om komplementærfarger og tar utgangspunkt i Ittens fargesirkel. Vi maler et maleri på lerret med to komplementærfarger som fremhever hverandre.
Monokromt maleri i akryl.
Dag 1: Snakke om fargeblanding og hva et monokromt maleri er. Øvelse: Vi blander farger og finner fargen vi ønsker å bruke videre i vårt maleri. Ekstra: Vi finner et motiv vi ønsker å male (jeg tar med eksempler som de kan velge fra). Vi begynner å tegne motivet på lerretet.
Dag 2: Vi finner et motiv vi ønsker å male (tar med eksempler som de kan velge ifra). Vi begynner å tegne opp motivet på lerretet ved hjelp av rutenett og blyant. Ekstra: Vi begynner å blande oss frem til de ulike fargenyansene vi ønsker og begynner å male motivet.
Dag 3: Vi fortsetter å blande oss frem til de ulike fargenyansene (farge + hvitt og svart) vi ønsker og maler motivet.
Abstrakt maleri kun malt med svamprulle og svampstempel.
Dag 1: Vi snakker om ulike ting vi kan male med bortsett fra kun pensel. Vi snakker også kort om komposisjon og det gyldne snitt. Vi leker oss direkte på tykke ark med klare og sterke farger ved hjelp av svamprulle og svampstempel. Vi legger en plan for hvordan vi ønsker at maleriet skal se ut. Er det noe elevene liker fra maleøvelsen som de vil ta med videre i maleriet sitt?
Dag 2: Vi maler og leker med fargene på tykke ark (oppvarmingsøvelse) før vi begynner på maleriet våres.
Etter disse tre kursene har eleven laget 3 ulike malerier på lerret og laget seg et hefte med ulike fargeblandinger og øvelser som kan være nyttig å se tilbake på senere.
Oppstart dato: 25.01.2020
Kurs skal vare tom 14.03.2020 ( det blir ingen kurs i uke 8 )
Pris: 1500 NOK
Materiale er inkludert i prisen
OM LÆRER
Thea Kristine Tangen Kiær is a visual artist from Norway, born in England 1988.
She started drawing and painting at an early age. The interest for art expanded over the years, and at the young age of fifteen she attended a course in how to make a Byzantine icon. Thea is mainly making paintings, but she is also into drawing portraits, working with printmaking, digital art and knit design. Her paintings are both figurative and abstract, with strong and intense colors and harmonical expressions. Her figurative paintings have a touch of a rustique and fragile expression. Thea is currently exploring resin art and using fluid abstract shapes, rhytms and colours to visualize human emotions.
Thea is an interior designer by education and is very interested in working with placing art into the interior. She has also earned a Bachelor Degree in Early Childhood Education and Care from Queen Maud University College in Trondheim, and University of Tromsø, Norway. Thea has also taken a one-year program as an art teacher at the University of South-Eastern Norway, based in Notodden, Norway, and worked part-time as an art teacher at a primary school in Trondheim, Norway. Besides being a visual artist and selling her art, Thea is working as a mediator and art educator at the contemporary art institution, Kunsthall Trondheim, Norway. She is also working as an art teacher at Arttik Trondheim where she teaches painting.
Thea has managed to have several exhibitions and received big recognition for her art. In August 2011 Thea was accepted for inclusion in the international art book, International Contemporary Artists Vol III, published in New York and Athens by ICA Publishing November 2nd 2011. Thea is now requested to exhibit at TIA, Trevisan International Art, "The Illusion of Reality" at Galleria De Marchi, Bologna, Italy from 30.11-12.12.2019. She is attending with her series of resin paintings titled "Under the surface". Thea is also exhibiting at AKRON Gallery, Trondheim, Norway 22.11 – 22.12.2019. In 2020 Thea is having a solo exhibition at Gallery F48, Oslo, Norway, from 15.08-06.09.2020.
A little fun fact is that the world-renowned painter, Frits Thaulow, is her great great grandfather.
Mer informasjon om lærer kan dere finne på www.thea-art.com